Cruise Itinerary
| Date | Port | Arrive | Depart |
| --- | --- | --- | --- |
| 25 Jul 2022 | Broome, W A | | Flight to Cygnet Bay |
| 25 Jul 2022 | Cygnet Bay, WA Australia | Embark | |
| 25 Jul 2022 | Talbot Bay, Western Australia | | |
| 26 Jul 2022 | Horizontal Waterfalls, Western Australia | | |
| 26 Jul 2022 | Doubtful Bay, Australia | | |
| 27 Jul 2022 | Montgomery Reef, W A | | |
| 28 Jul 2022 | Camden Harbour, WA, Australia | | |
| 28 Jul 2022 | Prince Regent River, Western Australia | | |
| 29 Jul 2022 | King Casades, Western Australia | | |
| 30 Jul 2022 | Careening Bay, WA | | |
| 30 Jul 2022 | Hunter River, West Australia | | |
| 31 Jul 2022 | Prince Frederick Harbour, Western Australia | Disembark | Flight to Darwin |
| 31 Jul 2022 | Darwin, NT, Australia | | |
6 Night Cruise sailing from Cygnet Bay to Prince Frederick Harbour aboard Phoenix One.

Day 1 Buccaneer Archipelago – Talbot Bay
Cruising above the stunning coastline start your adventure touching down in Cape Leveque via a light plane from Broome where you will head to the Cygnet Bay Pearl Farm for a private tour of the oldest operating Pearl farm, offering insight into some of the world's most sought-after pearls. Mid-morning the crew will welcome you aboard Phoenix One where you can settle in and enjoy the changing landscape as we cruise past the Iron Islands towards Talbot Bay. Explore Crock Creek by tender for a refreshing swim and opportunity to fish.

Day 2 Horizontal Falls – Doubtful Bay
Wake to the phenomenon of Horizontal Falls, described by David Attenborough as "one of the greatest wonders of the natural world". Experience incredible tidal movements up to 10m creating a 'horizontal' waterfall between the cliffs as water surges through the narrow gap creating vast tidal whirlpools.

After the thrill of the falls, we cruise to Doubtful Bay. Exploring Red Cone Creek by tender, we will adventure to either Ruby or Sapphire Falls; hidden gems nestled between the mangroves to enjoy a dip, with the opportunity to drop in a crab pot to catch our dinner.

Day 3 Montgomery Reef – Deception Bay
The largest inland reef formation in Australia, Montgomery Reef is a must-see feature of the Kimberley. This amazing living reef system spanning 80km was once home to the local Yawijibaya Tribe. Each day multitudes of turtles, dugongs and rays can be spotted feeding alongside the reef as it peeks up some 5 meters allowing water to cascade down its channels back into the ocean. After a trip up Trevally Alley in the tenders to explore we have the chance for a swim at Deception Bay.

Day 4 Camden Harbour
Historic Camden Harbour settlement was once promised as the next Sydney Harbour to the first European settlers in the Kimberley; documented in "The Three Ships" available in the onboard library. We will enjoy a scenic cruise through to Port George and Treachery Passage to Saint George's Basin. We pass Mount Trafalgar and Waterloo Basin, home of Sir Joseph Bradshaw's pastural lease; the first European to document the Gwion Gwion rock drawings in 1891. In the afternoon we cruise to Prince Regent Harbour where we will explore by tender and drop in a line to fish for Barramundi and Mangrove Jack.

Day 5 Prince Regent – King Cascade
Named after Philip Parker King, King Cascade waterfalls are a spectacular sight in full flow with cascading water surrounded by lush ferns. After a climb to the top of the falls to soak in the beautiful freshwater pools we can explore the river finding more famous Gwion Gwion rock art on the Northern banks before catching the tide to Careening Bay.

Day 6 Careening Bay – Hunter River
Waking up in the beautiful Careening Bay landscape to explore onshore, we visit the heritage-listed boab tree, originally blazed in 1820 which still grows today. This was once the site of beach explorer vessel HMS Mermaid, captained by Phillip Parker King. During the ten days at Careening Bay before the crew managed to refloat the vessel, a crew member found the boab tree where he carved the famous graffiti "HMC Mermaid 1820" into the corky bark. Roe and Hunter Rivers both discharge into Prince Frederick Harbour offering stunning scenery with vibrant sandstone cliffs, ancient rock art and impressive crocodiles.

Day 7 Prince Frederick Harbour
Enjoy a last breakfast on board Phoenix One with Prince Frederick Harbour offering a stunning final backdrop to your Kimberley adventure. Watch as your Mallard float plane lands on the water before crew assist to transfer your luggage to your flight and after a fond farewell your next adventure begins over the rugged terrain of the Kimberley through to Darwin.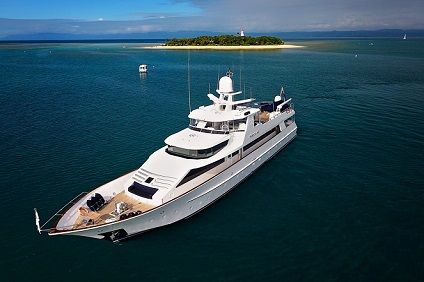 Phoenix One is a 35mt (115ft) superyacht who is based in Far North Queensland and Whitsundays from May to November.

This majestic superyacht is just completing a major re-fit of the utmost high quality and will be ready for the YOTSPACE charter season as a brand new yacht.

The owners, their Captain and crew of this superyacht have been plying the waters of the Great Barrier Reef for generations and know all the secret locations to take their private charter guests so they may see and experience some of the most amazing sights in this part of this World Heritage Listed underwater world.

Guests can enjoy the most exquisite food and fine Australian wines, sparkling wine, beer, basic spirits and cocktails while cruising around the Northern Great Barrier Reef freshly prepared by our on-board chef and served by the attentive crew.

Our superyacht was custom designed to cruise the waters of Australia and the Great Barrier Reef and is fitted with stabilizers to minimize boat roll in all weather conditions.

The yacht offers a spacious upper flybridge entertainment area, complete with alfresco dining table and seating, cocktail bar, sun lounges, barbeque area and a large jacuzzi hot tub. There are additional dining tables located on the Aft Deck and Main Saloon, ensuring no matter what the weather you will be able to enjoy the balmy Far North Queensland weather. With Phoenix One's extensive entertainment areas, you can enjoy gathering for some meals to enjoy exquisite food and fine Australian wines with fellow voyagers.

For the young at heart and adventurous the superyachts water toys will keep all guests entertained from the extended aft swim platform for the sunny days on the Great Barrier Reef.

The superyacht sports a collection of water toys including clear bottomed sea kayaks, a sea biscuit, stand up paddleboards, Sea-scooter, water skis and more. A vast range of water gear suited for professional fishing from the yachts tender and snorkelling gear are also freely available for use during your Great Barrier Reef snorkel voyage. The heated jacuzzi is also at guests disposal on the upper deck and the perfect place to wash off that salt water after snorkelling.


Ship Profile & Stats
Refurbished: 2021
Length: 35 m
Passenger capacity (dbl): 8
Ship Amenities
Air Conditioning
Foxtel Satellite TV & Apple TV
Ship Facilities
Alfresco Dining
Upper Flybridge Entertainment Area
Cocktail Bar
Sun Lounges
BBQ Area
Jacuzzi
Main Saloon
Water Toys
We believe that the luxury superyacht experience should be more accessible to a greater number of people.
We have created meticulously planned voyages that allow everyday people to book a YOTSPACE voyage, at a price they never thought possible.
Our companies DNA for YOTSPACE superyacht voyages is that our guests be intimately connected to the regions and locations that we visit by offering impactful experiences without compromising on their luxury travel style.
Each one of our carefully curated superyacht voyages are all-inclusive tailored itineraries that explore destinations of natural scenic beauty, historic and cultural interest, all whilst cruising the marine wonderland of our world's oceans.
Our superyacht Captains meticulously plan these voyages to take advantage of the seasons, locations and the marine life activity, showcasing the sights and wonders of the ocean, rivers and her islands from the deck of a luxury superyacht.
Our YOTSPACE guest numbers are strictly limited to the number of cabins on each of our superyachts, ensuring an ultra-luxury, intimate travel experience.
Whilst on our voyages, guests are looked after by the professionally trained superyacht crew members. As your hosts, they are well versed in offering the highest level of 5 star service ensuring your voyage will be one that you will never forget.
YOTSPACE voyages are all-inclusive of luxury double, twin, single cabin space, the very best of 5 star cuisine and beverages to match, all superyacht in-water toys, and the activities mentioned in your chosen voyage itinerary.
Please join us for an ultra special expedition on one of our curated superyacht voyages.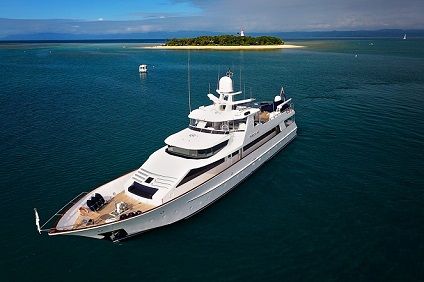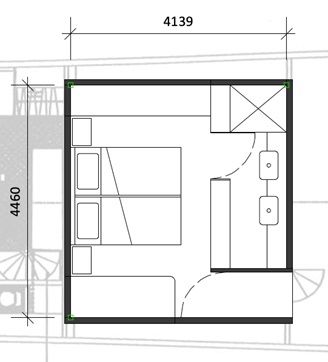 Master King State Room has a King + ensuite + full beam cabin/cupboard space, day lounge, bath, dual sink, marble floor. Located Midship lower deck with own private entrance. 18 sqm.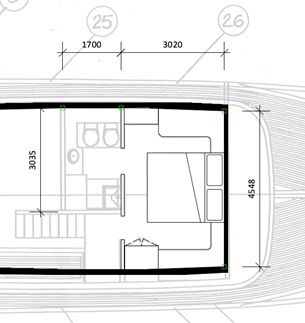 VIP King Stateroom with a King + ensuite + full beam cabin with writing desk, located Bow of the yacht on the same level as the Saloon and Dining area. 18 sqm.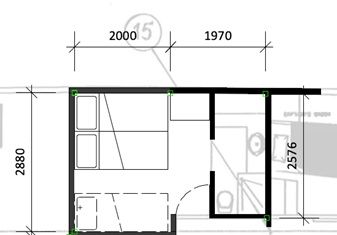 King Stateroom, which can be configured as two Singles + ensuite located Port side lower deck . 10.6 sqm.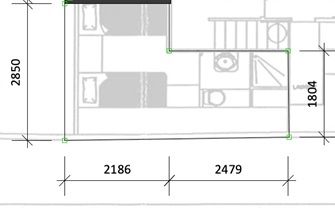 Twin Stateroom + ensuite located Starboard side of the lower deck. 10.7 sqm.